Follow me on Instagram!… @chanadrien
True social community integration all in a neat package that is Instagram for the iPhone. When you bundle a mobile device with an in-built camera which is capable of uploading photos directly to a social network, you help but to think of a new way to tweet… not just with words but with images that you can share with friends or strangers alike.
You can get Instagram here from Apple's App Store.
How does it work? First you take a photo using the software or use any existing photos in your library, then apply filters to achieve that timeless look, then share them on social networks like Facebook or Twitter! Simple easy & efficient… all for folks who love taking photos on the go with their iPhones!
So you have an iPhone? What are you waiting for? Install Instagram & follow chanadrien today!
I leave you with some recent images I captured with this great app!
Tags: app, community, facebook, filters, instagram, iphone, lomo, lomography, photography, retro, share, sharephotos, socialnetwork, twitter
Flickr QR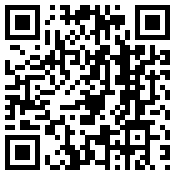 Archives