Waze… The fun way to navigate!
Waze is a free GPS application featuring turn-by-turn navigation, developed by the Israeli start-up Waze Mobile for mobile phones. It currently supports iOS, Android, Windows Mobile, Symbian, and BlackBerry. What really makes this app unique is that there is an entire community of users connected as it learns from user information about driving times & traffic information, then reporting it to all users who are connected to Waze. Basically users report accidents, traffic jams, speed traps, police and can update roads, landmarks, house numbers, etc. which is shared with an entire community of users who log on to all these reports real-time.
Draw the map as you go
By simply enabling the draw map feature on this application, you can contribute to the community by adding new roads to the map. The data gets saved & shared with the rest of the Waze users when they come into the area.
Reports & Events
This feature is great! I was driving along the expressway to town this evening & this nifty app said that there was traffic up ahead, including information like average speed & possible delays. I hooked my iPhone to my stereo & at one point, Waze alerted me that there was a road accident up ahead… and true enough there was, spot on where the app said it was! By simply turning on this app when you're driving, you get accurate real-time traffic updates not even your local radio station can do. This of course works best when more & more users start installing this great app & using it!
Turn-by-turn navigation
What is a GPS software without voice turn-by-turn navigation? Just enter where you wish to go & the application will guide you there.
Connect to a community
What's more? You can connect via Facebook & see where & what your friends are up to. Besides that, other unknown Wazers (if they allow it) can be seen on the map as they buzz along the streets where you are!
Candies, goodies & mini-games
Waze uses candies/goodies to further engage users, allowing users to drive over icons of candies and other road goodies located in certain locations to earn points. The mini-games encourage more user involvement and that means more valuable road information for the users and the database where those details are otherwise slim or lacking. It feels a little bit like Pac-Man!
All in all, I love this great little app & it has certainly spiced up my daily commute. Fun app & thumbs up to the creators!
Tags: app, application, gps, ios, iphone, iphone4, navigation, waze
Flickr QR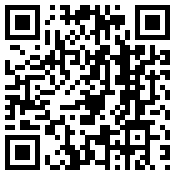 Archives